As a culture, we're tiptoeing away from mundane 9–5 cubicle slogs and toward something new. We're realizing the importance of innovation, freedom, and forging meaningful connections in the workplace.
But for this new work culture to exist, and for it to work practically, our environment must support it. If there is no community to engage, consume, and co-create, there is no creative career for the individual.
Successful careers require meaningful networks — groups of professionals with loosely related goals. Not only does coworking support these essential connections, but it facilitates them.
Kismet isn't the only workspace aimed at building a new work culture in Philly, but it's the only place where you can find close community, hospitality, inspiration through design, and thoughtful events that draw people together.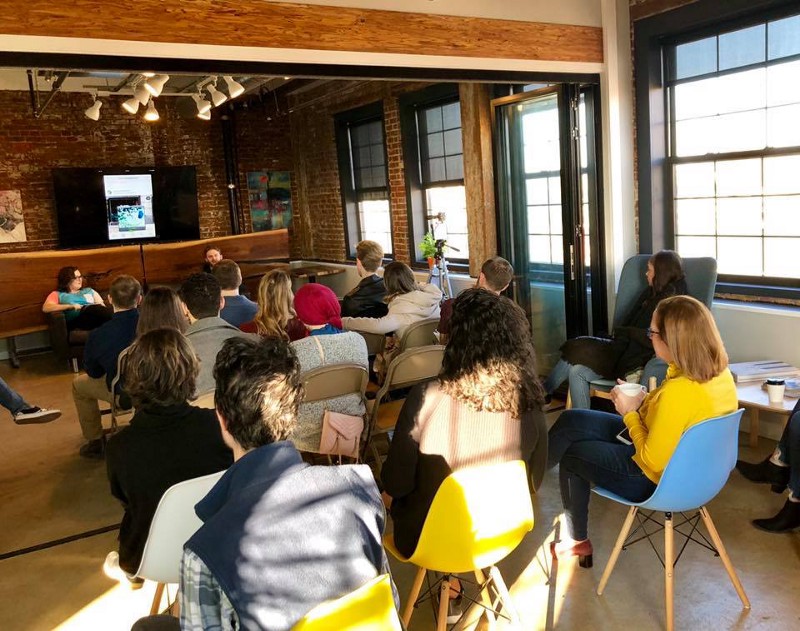 Ice Cream Social Media Breakfast @ Kismet Spring Arts
Kismet locations include Chestnut Hill, Spring Arts, and our recently-opened space in Manayunk.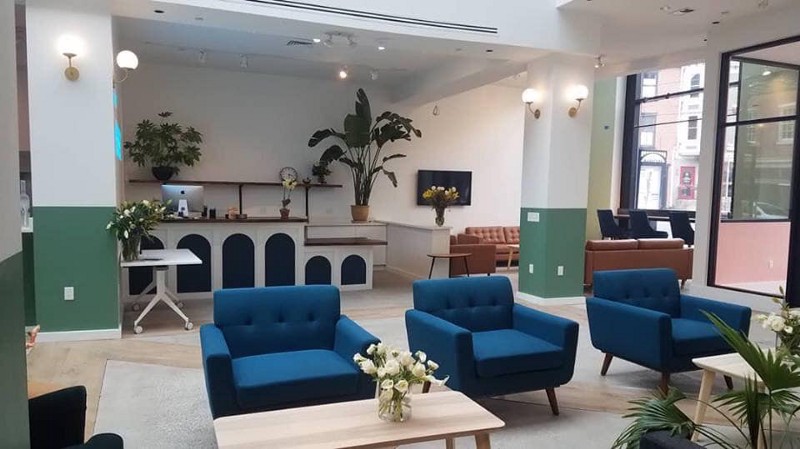 Kismet Manayunk
Manayunk workspaces are furnished in partnership with local business UrbanBurb Furniture. Each small nuance of the space illustrates Philly's underlying culture of artistry and collaboration.. Even our entrance door handles are custom-designed by local creator, John Rais!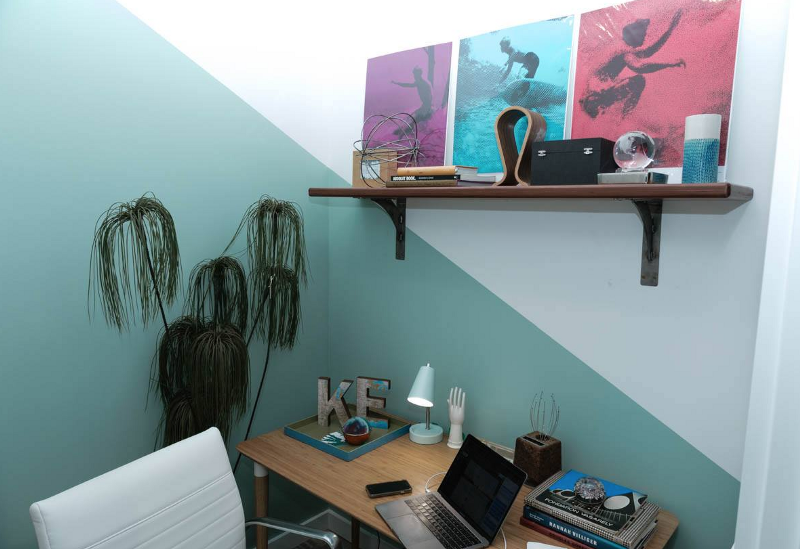 Kismet private office space
"Kismet Manayunk is an exciting and natural opportunity for us to grow our brand, providing phenomenal new space for coworking, programming and events in a revitalized retail showroom. Manayunk remains a vibrant, growing and exciting commercial corridor and we are thrilled to add a new opportunity for Philadelphians to work right where they live. We are consistently creating opportunities for our members." — Founder, Christopher Plant
Aside from floating and dedicated desks, private office space, high speed internet, snacks, and (most importantly) unlimited Kismet blend coffee from High Point Cafe, Kismet spaces host educational workshops, art installations, happy hours, and networking events. Our members seamlessly acquaint themselves with the Kismet community while staying focused on work.
Book a slot in a conference room from your laptop, move around the building for a change of scenery, and use our full kitchen space for lunch. Kismet spaces are designed to accommodate the natural flow of your workday — Take a private call in a phone booth or hold a team meeting in a breakout space. Focus in solitude when you need to and collaborate when appropriate.
Our membership includes everything from freelancers and entrepreneurs to remote workers and nonprofit professionals.